THE CRANBROOK CHURCH FAMILY WELCOMES YOU TO JOIN US. 
We are a small group of Bible believing Christians who believe Jesus's love will give us joy, peace, and eternal life if we accept His grace. Accepting grace is a conversion experience that will transform the heart and create a new outlook on life.  We have an open fellowship, open to any and all faiths, lifestyles, or cultures.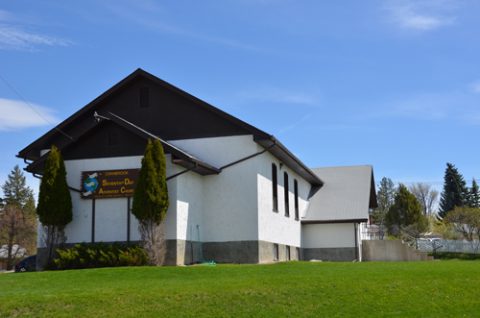 We believe our loving God has imperfect people who love and serve Him in every religion, denomination, and faith all over the world. While we believe there is only one ultimate truth, we acknowledge our human understand of that truth can vary from person to person. But, we also believe those who are surrendered to God and seeking truth will find unity in diversity, and even common ground and mutual interpretation of scripture.
We'd love you to join us as we worship our Creator on the day of His choosing. 
JOIN US ONLINE 
Sabbath School, Sharing Time, and Prayer group
Saturdays 9:30am.  
Prayer Meeting 
Wednesdays 7:30pm 
Join Zoom Meeting
https://zoom.us/j/446956983?pwd=dmlXUFEwVDRNYU9Zblc4UzhkbHRSdz09

Meeting ID: 446 956 983
Password: 024548
To join via phone, call 778 907 2071 and use meeting ID above. 
For help using zoom.
About Seventh-day Adventists
The Seventh-day Adventist Church is a mainstream Protestant church with approximately 19 million members worldwide, including more than one million members in North America. The Seventh-day Adventist Church seeks to enhance quality of life for people everywhere and to let people know that Jesus is coming again soon.
Adventists believe salvation was made possible when Jesus, the Son, came to earth as a baby in Bethlehem and lived a sinless life in accordance with the Father's will. When Jesus was crucified for the sins of the people of the world and arose from the dead on the third day, victory was won for everyone.
When He returned to heaven following the resurrection, Jesus left the Holy Spirit to serve as our Comforter and Counselor. He promised to return to earth a second time to complete His plan of salvation and take His people to heaven. Adventists are among the believers who look forward to that day.
Adventists believe that God is concerned with the quality of human life, and that everything—the way we live, eat, speak, think, treat each other, and care for the world around us—is part of His plan. Our families, our children, our jobs, our talents, our money, and our time are all important to Him.