We are here to serve the community of Cranbrook and surrounding areas including:  Kimberley, Invermere, Fernie, Sparwood, Elkford, and beyond. 
JOIN US online during this time of uncertainty. 
Sabbath School, Saturdays 9:45am.  
We are meeting in person. Please follow physical distancing rules. 

Are you looking for a Bible based church? 

Would you like warm fellowship with people from many cultures?
THE CRANBROOK CHURCH FAMILY WELCOMES YOU TO JOIN US. 
We are a small group of Bible believing Christians who believe Jesus's love will give us joy, peace, and eternal life if we accept His grace. Accepting grace is a conversion experience that will transform the heart and create a new outlook on life.  We have an open fellowship, open to any and all faiths, lifestyles, or cultures.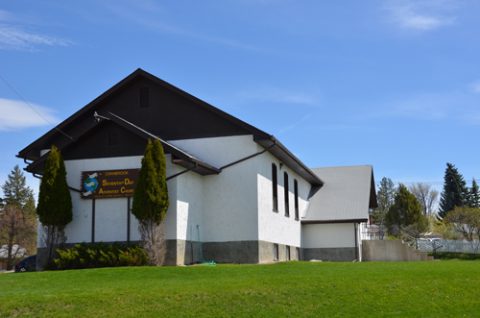 We invite you to join us to learn more about a loving God who values your freedom of choice. Please browse around our site and if you have any questions don't hesitate to contact us!
We believe our loving God has imperfect people who love and serve Him in every religion, denomination, and faith all over the world. While we believe there is only one ultimate truth, we acknowledge our human understand of that truth can vary from person to person. But, we also believe those who are surrendered to God and seeking truth will find unity in diversity, and even common ground and mutual interpretation of scripture.
We'd love you to join us as we worship our Creator on the day of His choosing. 

Our God is a God of love and liberty.  We encourage you to get to know the God we serve because what you believe about God affects your entire mental outlook. Click Here for a sermon series on this subject.

Do you want to know how to be saved?  Look no further.

* * * 
What's in a Name?

Our name, Seventh-day Adventist, (Adventists) answers the question. The "Seventh-day" refers to our observance of the Biblical seventh-day Sabbath which honours God's creation and recreation plans. "Adventist" refers to our belief that Jesus is coming again to complete His gospel plan.

Click here to read more